About Us
Our Mission
Our mission is to provide comprehensive, individualized, community-based rehabilitation with added focus towards populations with language as a barrier to care, and to promote health and wellness in a cost effective manner.
Our Philosophy
"We are dedicated to making a positive difference in the quality of life of our patients, employees and community through the pursuit of excellence in service and the patient experience."
Allied Rehabilitation Center is fundamentally different than traditional physical therapy clinics. Our patient-centered approach allows for an intense focus on the individual during treatment. What truly makes Allied Rehabilitation Center stand out in rehabilitation is its dedication to one-to-one care. Patients and physicians can be confident that continuity of care is a priority at Allied Rehabilitation Center. All of our care is provided by experienced, licensed physical therapists and all treatment sessions are one-on-one with your clinician. We are committed to working with the patient, physician, and other members of the health care team to develop an individualized treatment plan to assist patients in achieving their goals. Allied Rehabilitation Center has an extensive commitment to continuing education in order to provide our patients with the most current treatment techniques.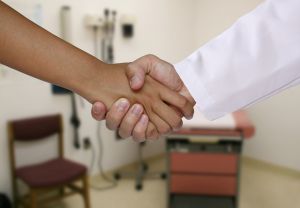 ALLIED REHABILITATION CENTER was founded on the principle of helping its patients to believe in themselves and we are absolutely sure that once we achieve that, the healing process will be quicker and more satisfying. We spend a lot of time in order to maintain a leadership role in the area of outpatient Physical Therapy. Cost, Quality and Convenience of our services allow for each patient to reach rehabilitation goals.
Our facility has multiple tools to achieve your rehabilitation goals. We specialize in physical therapy, aquatic therapy, sports physical therapy, geriatric physical therapy and massage therapy, related to your recreational, sports, auto or work injuries.
We at Allied Rehabilitation Center have an experienced staff with many unique specialties geared specifically towards our patients needs. Allied Rehabilitation Center's team of professionals is dedicated to returning patients to optimal health. At Allied Rehabilitation Center, patients receive one-to-one care, leading-edge techniques, and individualized treatment plans in an encouraging environment.
We speak Spanish, German, Polish, Russian, and Vietnamese.
We invest heavily in the professional growth and job satisfaction of our staff. We believe that our staff satisfaction and high professionalism along with the state-of-the-art facilities and tools will translate in the highest level of satisfaction for our patients and the optimum rehabilitation experience.
We pride ourselves in providing a Professional and Friendly Care You Expect. Allied Rehabilitation Center is dedicated to providing each patient individualized care in our clinic. We specialize in one to one care. We are dedicated to functional results and patient satisfaction. This is why so many doctors recommend Allied Rehabilitation Center to their patients and why so many Allied Rehabilitation Center patients refer their friends and family to Allied Rehabilitation Center.
Our clinic is relaxing and well maintained; with beautifully appointed treatment rooms and a large exercise area. Our hours of operation are designed around your schedule and are Monday – Thursday 9 am – 6pm and Friday 9 am – 3 pm. Please call Allied Rehabilitation Center 's friendly staff for more information or if you have any questions.
We understand that your time is precious and that you lead a busy life. Our goal is to get you well and back to your regular routine as quickly as possible.
Feel free to contact us to setup a facility tour and see first-hand our therapy experience.